The Process of Mummification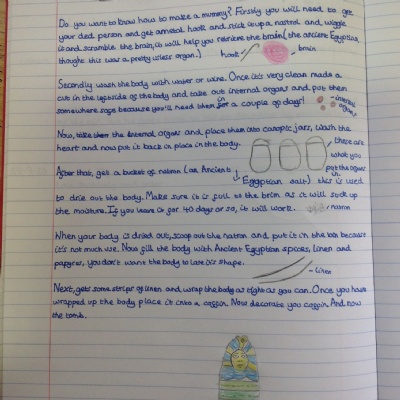 Oak have been finding out about the process of mummification.
We have been discovering how the Ancient Egyptians prepared their dead for the Afterlife through the process of mummification; the children were particularly horrified to find out how the brain was extracted from the body! The children then wrote their own instructions explaining how to mummify a body complete with their own diagrams.