Foundation Stage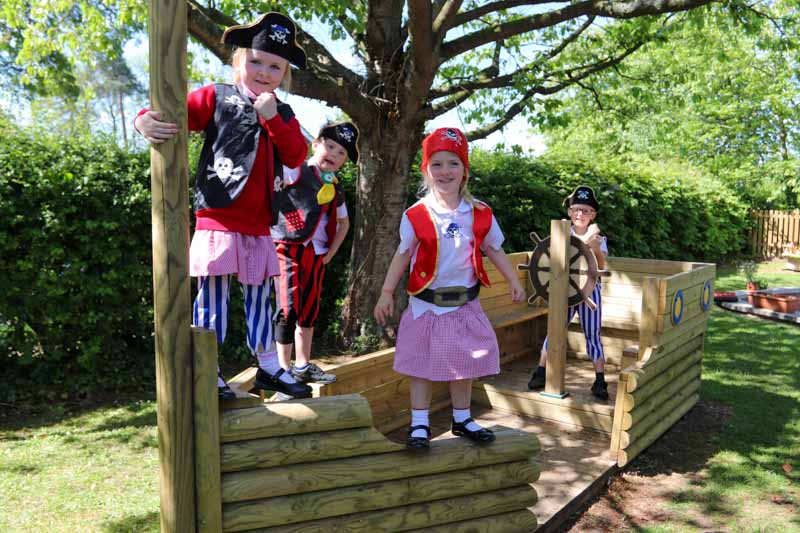 The Early Years Foundation Stage is a time of great change for both children and their parents. The foundation for future school life is achieved through fostering key learning skills in every child such as curiosity, confidence to explore, and resilience; enabling every child to establish positive relationships with peers and adults and crucially to provide a safe and secure environment where the relationships between every child, their teacher, other adults and parents are strong.
Personal, Social and Emotional Development
Your child will learn to be self confident, take an interest in things, know what their own needs are, tell the difference between right and wrong, and be able to dress and undress themselves.
Mathematical Development
Your child will develop an understanding of maths through stories, songs, games and imaginative play. They will become comfortable with numbers and with ideas such as 'heavier than' or 'bigger'. They will be aware of shapes and space.
Communication, Language and Literacy
Your child will learn to talk confidently and clearly, enjoying stories, songs and poems, hearing and saying sounds, and linking them to the alphabet. They will read and write some familiar words and learn to use a pencil.
Physical Development
Your child will learn to move confidently, controlling their body and handling equipment.
Creative Development
Your child will explore colours and shapes, trying out dance, making things, telling stories and making music.
Knowledge and Understanding of the World
Your child will explore and find out about the world around them, asking questions about it. They will build with different materials, know about everyday technology and learn what it is used for. They will find out about past events in their own, and their families' lives. They will learn about different cultures and beliefs.