Royal history in the making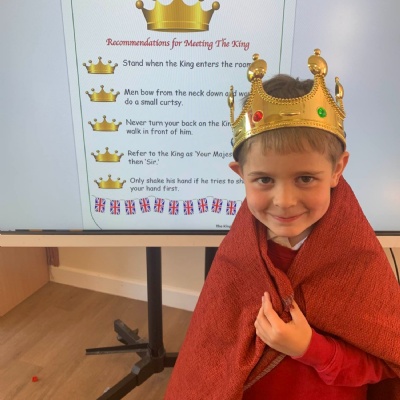 Getting ready for a right Royal occasion!
All this week, the children have been preparing for the Royal Coronation of King Charles and Queen Camilla. From practising their curtsies to imaging what life at school would be like if a King popped in for tea, the children have spent time learning about the Royal family, King Charles' own passion for the environment and what will happen during the events on Saturday 6th May.
We loved the flower crowns made during Forest School and the warm welcome they gave to their very own, King Charles!