Special Educational Needs and Disabilities
At St. Andrew's we believe in participation for all: we want all adults and children to engage in learning, and we celebrate all members of our community. We aim to create an inclusive culture in our school which is responsive to the diversity of children's backgrounds, interests, experience, knowledge and skills.
We are committed to having the highest aspirations and expectations for all pupils, including those with Special Educational Needs and Disabilities (SEND). We value high quality teaching for all learners and actively monitor teaching and learning in our school. Our School Improvement Plan is about developing learning for all and details our planned Continued Professional Development (CPD) opportunities for all staff.
We aim to provide all children, including those with SEND, access to a broad, balanced academic and social curriculum, which is accessible and ensures they are fully included in all aspects of school life, identifying support where necessary. We monitor progress of all pupils, and staff continually assess ensuring that learning is taking place. Our whole school system for monitoring includes regular Pupil Progress Meetings.
Class Teachers, Support Staff, Parents, Carers and the pupil themselves may be the first to notice a difficulty with learning. Through close partnership we will aim to develop a community where parents and those working in school have a mutual trust and confidence in each other, created through clear, consistent approaches to communication and collaborative working, to support the best outcomes for children with SEND.
Our SEND Co-Ordinator is Miss Lucy Wallis, and she can be contacted through the School Office.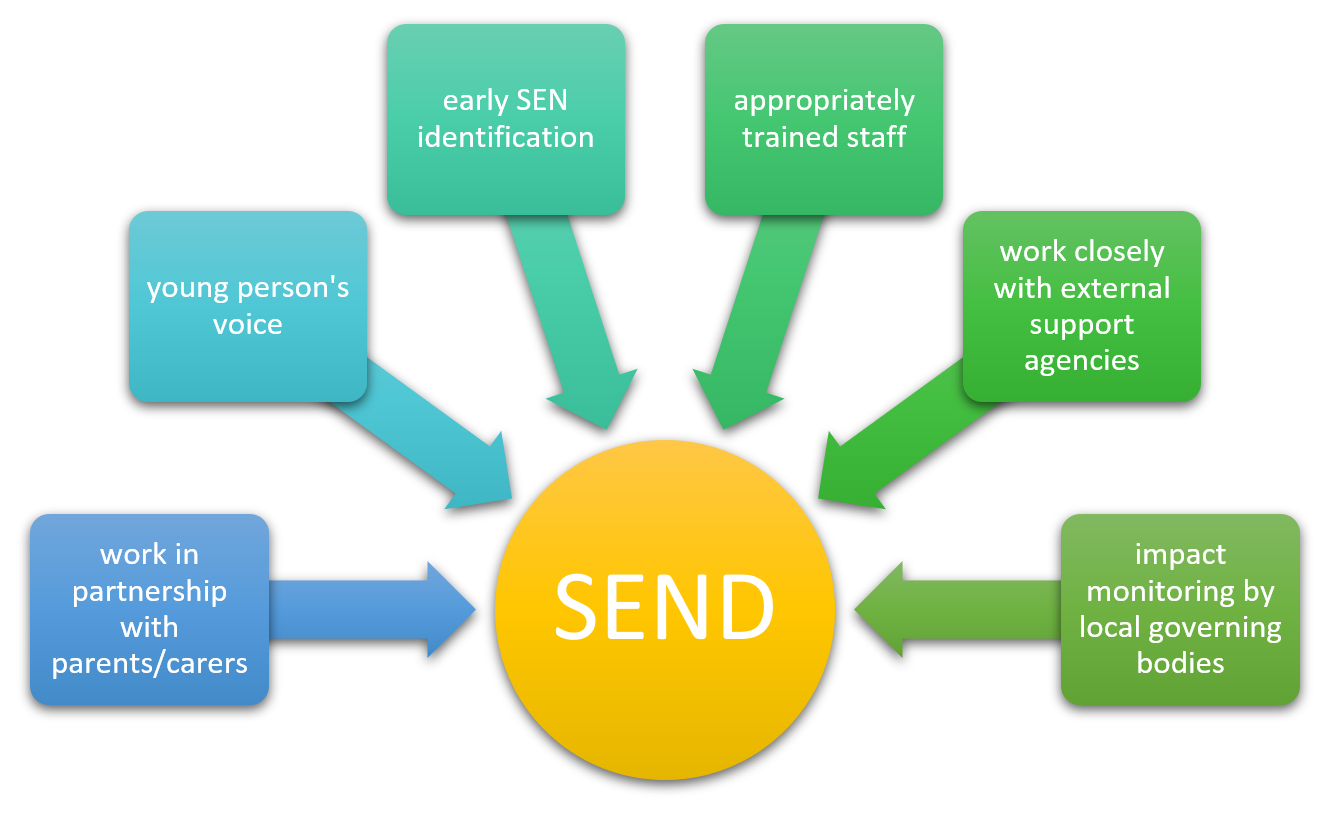 For more information on our approach and policies for SEND please see the documents below.